2022 Bronco
Reserve with Mullinax Ford and Save, You'll never pay a Dealer Fee at Mullinax!
At Mullinax Ford of Central Florida, we're just as excited as you are about the new 2021 Ford Bronco. We're thrilled to announce that you can call us to reserve your own Bronco today and be one of the first to get behind the wheel of this iconic SUV. And did you know you can save up to $900 just by shopping with Mullinax? We have No Dealer Fees, and our friendly staff is here to help you secure a 2021 Ford Bronco preorder. Reach out and we'd be happy to assist you!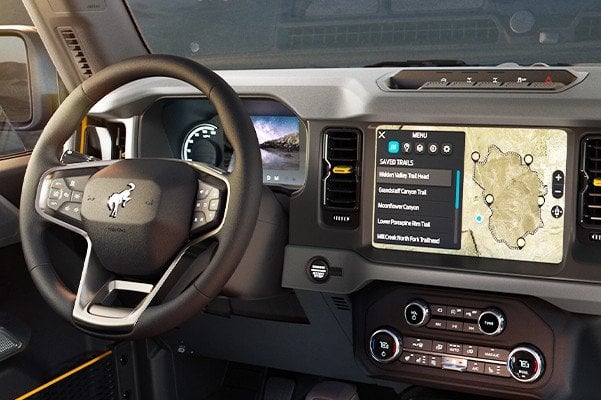 When is the New Ford Bronco Release Date?
The 2021 Ford Bronco Sport should arrive by the end of the year, while Bronco two- and four-door models will be available in Spring 2021. Ford is always releasing new information about the Bronco lineup, so stay tuned to discover the latest.
2021 Ford Bronco Preorder Options
The new Ford Bronco was Built Wild right from the factory, delivering incredible power and capability. While other car dealerships might make it difficult to get the clear information you want, you can always rely on our Up Front® Pricing and no-hassle sales process.
Buy a 2021 Ford Bronco at Mullinax Ford of Central Florida
We value speed, efficiency, and transparency above all else, so you can shop confidently when you preorder the 2021 Ford Bronco from Mullinax Ford. Have questions? Contact a Mullinax Ford team member today!